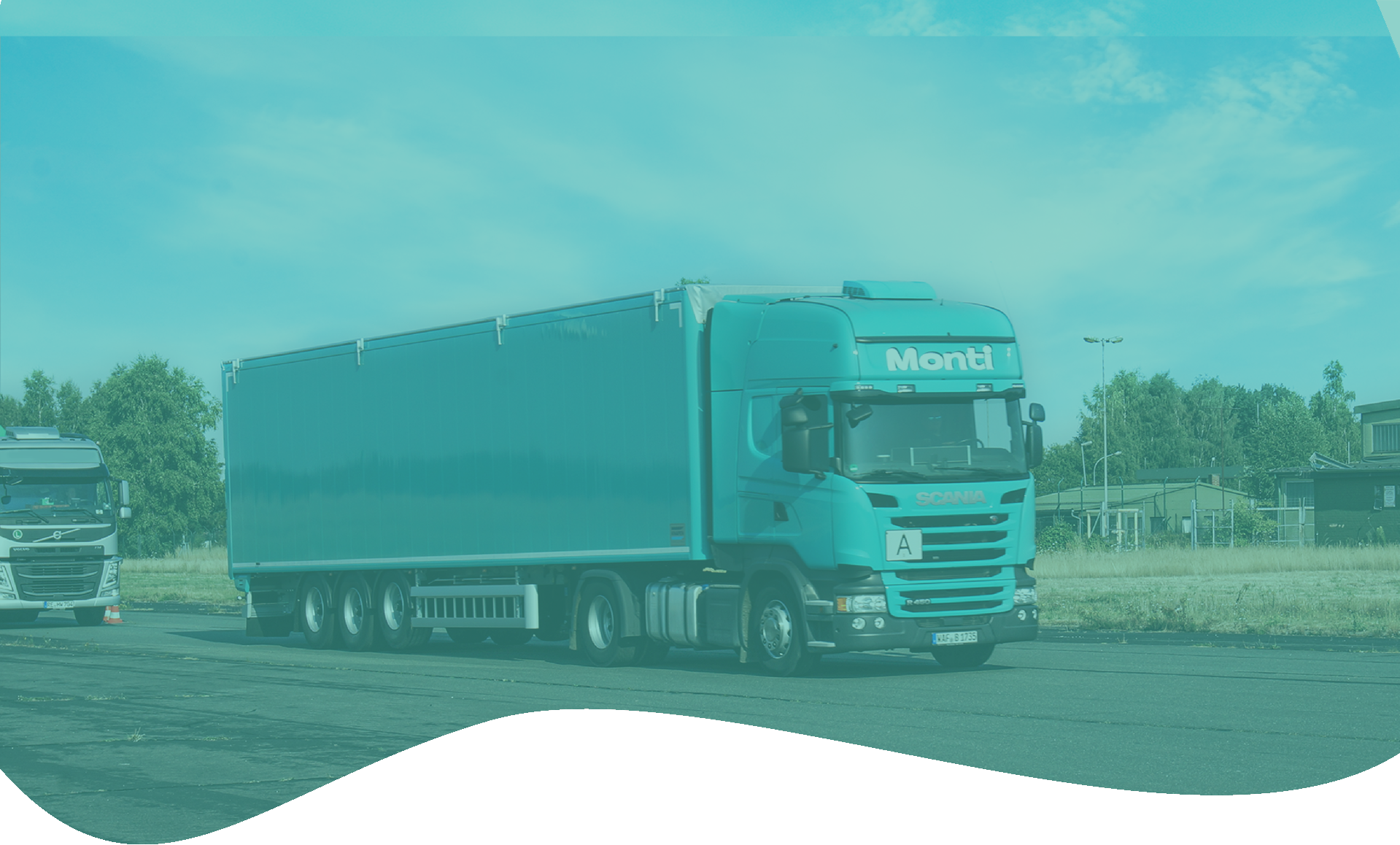 Fleet
Safely loaded, well on the way
45 Lorries – all state of the art. 100% moving floor, a volume of 92 m3 and a payload of up to 25 tonnes. We are ready for your challenges!
The entire fleet has a telematics system – printers and scanners are on board and fully integrated into our transport management system. Why is that a plus? This way, we have every single lorry on our radar and manage to have the required transport documents ready for you within the shortest possible time.
And it is not only the vehicles that we have in mind – the drivers also get their money's worth. To make the working day as comfortable as possible, all lorries are equipped with ergonomic seats, have a refrigerator and air conditioning and stationary air conditioning.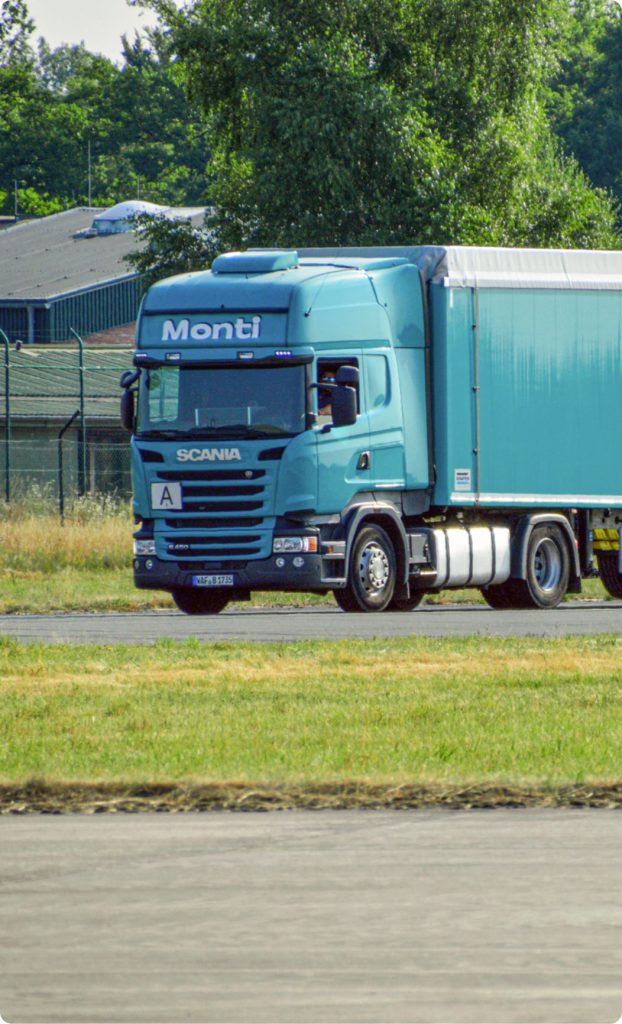 Our speciality: Moving floor transport
In order to be prepared for loose bulk materials, we're saddled up properly. Here, we rely on the tried and tested Knapen trailers and can provide numerous variants that are already on the starting line for the respective application area/project.
The equipment in detail:
The cargo hold:
Length 13.53 m/width 2.48 m/height 2.69 m/volume 92 m3/up to 25 tonnes payload
Heavy-duty equipment, reinforced floors, and side walls for heavy use
For security:
Rear view camera and rear-view warning
Wabco Tailguard as rear area monitoring system
For comfort:
(Stationary) air conditioner
Refrigerator
Ergonomic and extremely comfortable seats